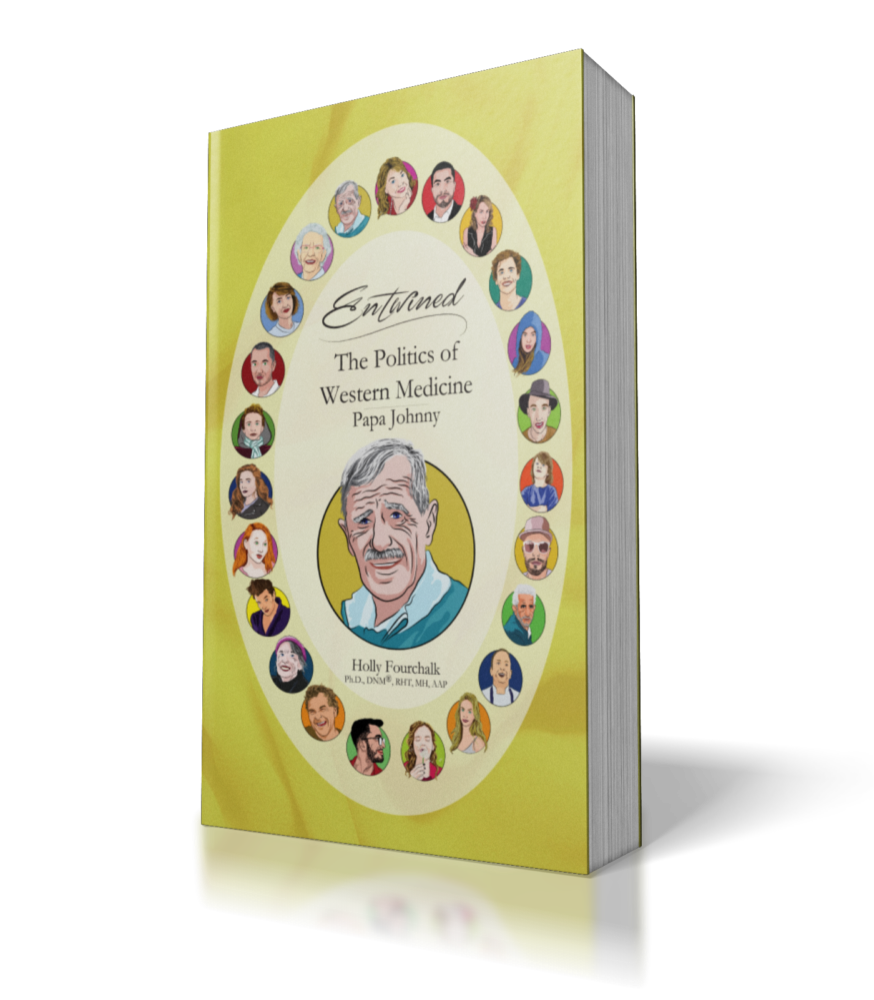 The Politics of Western Medicine
Papa Johnny's Book
Papa Johnny was a retired journalist and researcher. Since his diagnosis of dementia, his physician had prescribed him a number of various drugs and in varying dosages attempting to manage his symptoms. Despite the increasing number and severity of symptoms, never mind the toll on his pocketbook, he continued to take what his physician prescribed, as he and his family watched his steady decline.
He initially resisted his brother-in-law attempts to get him to go to the Gibson's Clinic. He didn't believe in all that "quack" medicine. Finally, however, out of desperation and family pressure, he went to the Gibson's Clinic.
To his surprise he was able to get off the drugs and regain his mental capacity. It allowed him to start living again. Angry and frustrated with what he had gone through with the Western Conventional Medicine and recognizing the huge benefits found in, what he now termed as "Real Medicine", he started to research.
His ongoing exploration of the politics in Western Conventional Medicine provided him with the foundation for this book, his contribution to the Entwined Collection.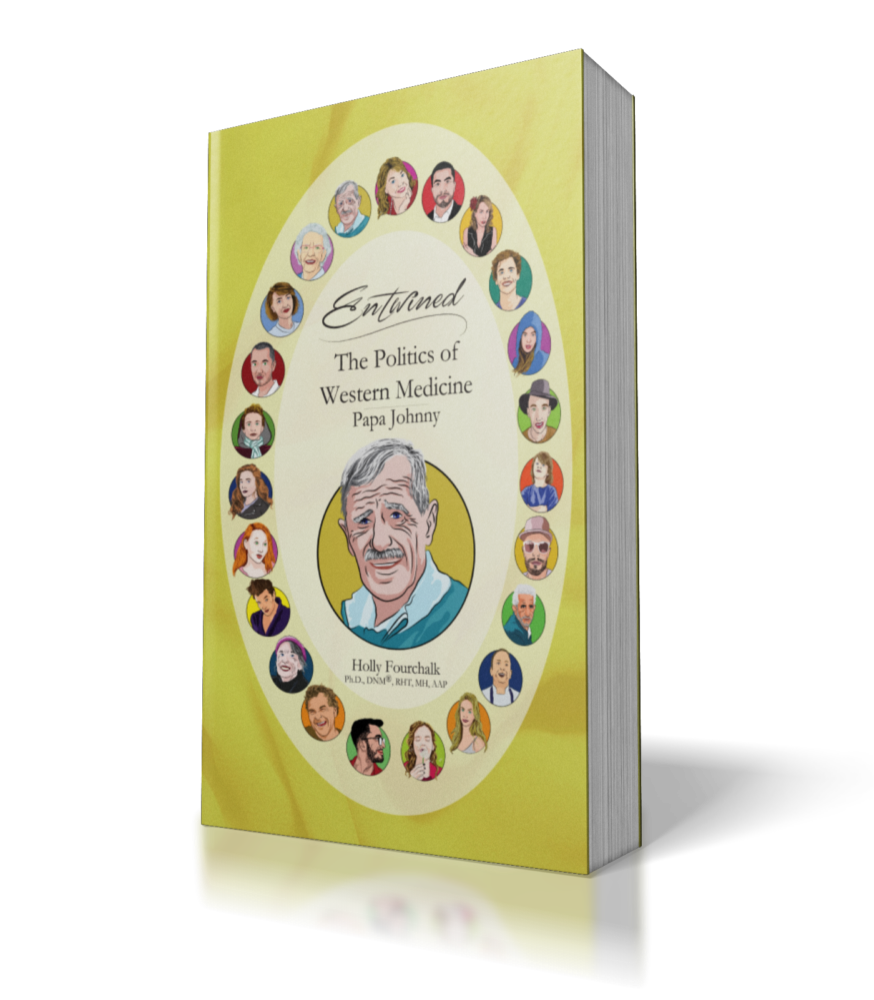 Th Politics of Western Medicine
Desktop/PDF
$7.99